OFF FESTIVAL 2014 ANNOUNCES SUB POP FRIDAY

Sub Pop takes Friday's Experimental Stage

Wolf Eyes, Clipping., Lyla Fox, Protomartyr & Rose Windows
OFF Festival, 1 - 3 August 2014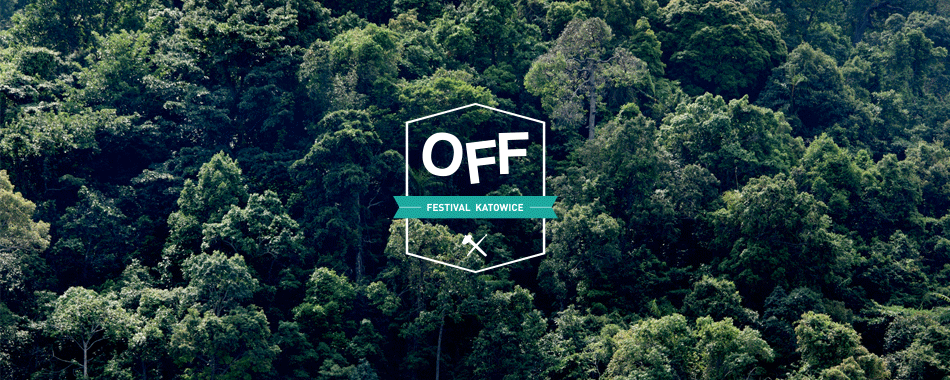 Katowice, Silesia, Poland
In 2009 the OFF Festival guest of honour was Sub Pop boss Jonathan Poneman, since then artists signed to America's legendary Sub Pop record label have been frequent guests at the OFF Festival, but in 2014 things have been taken one step further! On Friday, August 1, Sub Pop will be taking over the Experimental Stage for an entire day, serving up a line-up that features Wolf Eyes, Clipping, Rose Windows, and more!
For some of the younger 'uns out there, Sub Pop is the Seattle-based label took inexperienced rookies and their bands under its wing: Nirvana, Soundgarden, Mudhoney and changed a generation of music.
Though Sub Pop started out as a rock label, it's made a name for itself outside the guitar world, fostering the careers of such greats as The Postal Service, Fleet Foxes, and Shabazz Palaces; with the experimental hip-hop on Black Up being one of the most interesting things to happen musically in 2011.
Highlights for us:
WOLF EYES: Industrial, noise, free jazz, hardcore, metal, and avant-garde electronic music. Honestly, we'd call it an "experience in noise".
CLIPPING.: Break, bits, beats and noise, think early Crystal Castles meets east-coast hip-hop made west-coast boys. This is one for us although they went a little friendlier with Work, Work the hooks are noice! makes us want to Play.
Sub Pop have also offered up Lyla Foy, more folksy melancholy. Protomartyr, Lazy comparisons; think part early 2000s guitar noise (The Strokes) Occassional Pixie Basslines and Nick Cave lite vocals (they love their over pronunciation of "P" , perfect festival back drop music, Rose Windows more folksy festival melancholic fayre.
Worthwhile non-Sub Pop performer mention goes to the Wild Books, "Walk of Shame, again has that come-back early 2000s guitar noise, it is a true pastiche but in the right way. We reckon' it has just the right amount of everything to get a crowd going.
More information: OFF Festival