SECRET GARDEN PARTY PAGODA STAGE DJ LINE UP

Fleetmac Wood, Futureboogie, Sancho Panza, Wolf Music and More...

Over 40 DJ performances
The Secret Garden Party 24 - 27 July 2014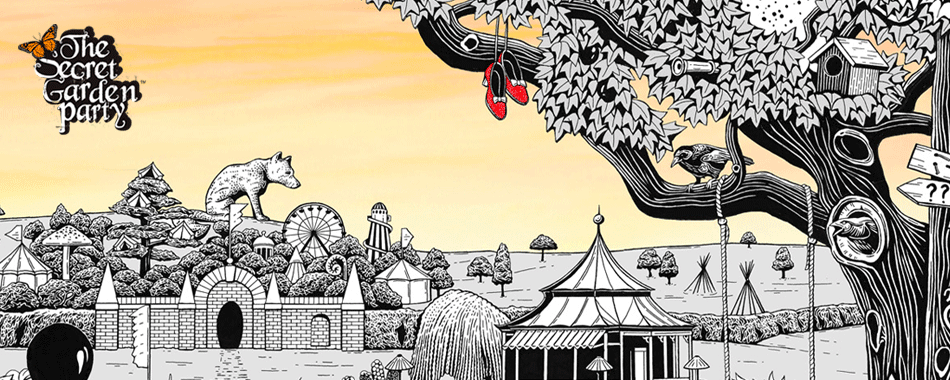 Mill Hill Field, Abbots Ripton, Huntingdon, Cambridgeshire, England, UK
The Pagoda Stage has prided the lakeside soundtrack for many a festival goer as they set adrift on memory bliss. This year the Secret Garden Party line-uppays homage to resident DJ's from across the UK with nights such as Tief, Below, Circus, Rooty (RIP), Simple, Fleetmac Wood and Werk:It propping up the schedule.
As well as the Top Secret special guests, The Pagoda also welcomes a sprinkling of headline talent along the course of the weekend for your listening pleasure.
Secret Garden Party have already revealed a packed line-up including:
Aartekt - Adam Shelton - Aerial - Bill Brewster - Cat Lovers - Citizen - Clancy - Denney - Dia - Dom Chung - Emerson Twin - Em Williams - Fleetmac Wood - Frank Tope - Futureboogie - Head Gardener - Hilit Kolet - Huxley - James Vorres - Jay Karim - Johan Ten Houten - Lewis Boardman - Maribou State - Michael Palmer - Midland - Motty - No Artificial Colours - Richy Ahmed - Robert James - Sancho Panza - Shivas Regal & Mcculo - Sisterhood - Six Axle - Son Of Sun - Sophie Lloyd - Steve Huerta - T. Williams - Tayo - Urulu - Waze & Odyssey - Wild Fantasy - Wolf Music
With choice selections played out by the likes of Annie Mac & Toddla T, Matthew Johnson, Kim Ann Foxman, Eats Everything and Skream B2B with Zed Bias in recent years, the hardest working stage at Secret Garden Party will be aiming to give the other 13 stages a run for standout session.
More Information: Secret Garden Party